Remarks:
This powder is used on desserts to which you want to give a "lift" (the tang of citrus) and add crunch, like
Chaud-froid of grapefruit-pineapple
,
Fruits with sabayon
, or
Poelée de petits fruits au sabayon gratiné
. But even on a simple ice-cream, the effect is striking.
As it can be prepared in advance and stored, you can prepare several varieties, and
powder
your desserts with several flavours.
I advise you to use organic fruit, because it's the peel which is used in this recipe, and that's first in line to pick up all the chemical treatments applied to the fruit...
Recipes which use it: 2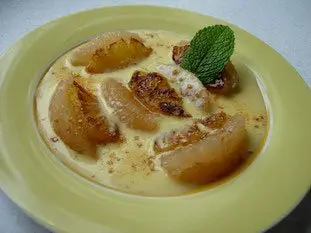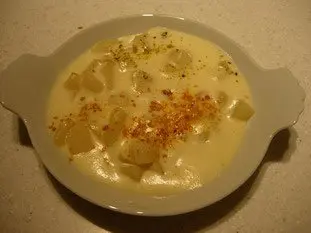 Search the recipes
.
Source:
From chef Michel Bras, via famous teacher Hervé This (only great people...).
Grade this recipe
More recipes?
This recipe use (among others)
Caster sugar: You can get more informations, or check-out other recipes which use it, for example: Passion fruit jellies, Almond macaroon cake, Apple confectioner's custard, Baked Alaska, French Family Cake, ... [All]
Water: You can get more informations, or check-out other recipes which use it, for example: Creamy risotto with diced vegetables and flax seeds, Valay-Brest, Potimarron (Japanese chestnut pumpkin) purée, Vegetable stock, Stewed plums, ... [All]
Clementines: You can check-out other recipes which use it, like for example: European glass, Corsican tarts, Clementine sorbet, Little vanilla, clementine and chestnut verrines, ... [All]