Remarks:
I advise you to use white pepper rather than black; it's less noticable in the finished purée (no little black bits).

The great chef Joel Robuchon liked to say that he built his restaurant's reputation on its potato purée and green salad. Indeed, I got the idea of using the sieve from him, but please note that in his day he used 250g (½ lb) of butter for 1 kg (just over 2 lb) of potatoes!
Recipes which use it: 12
Of which: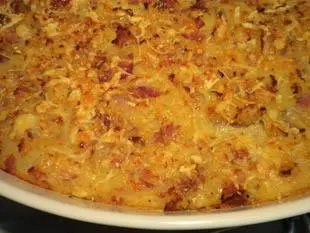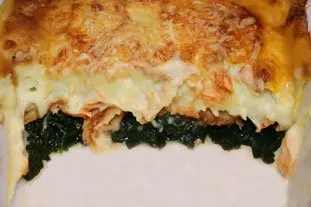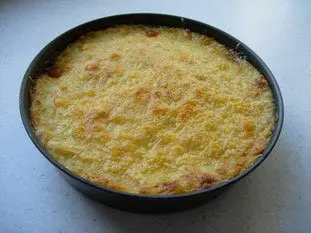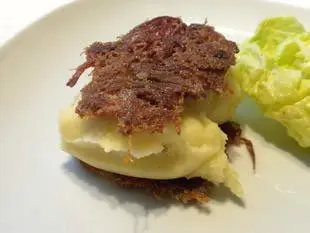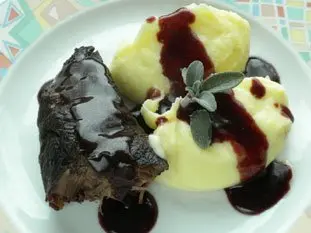 Search the recipes
.
Source:
Home made
Grade this recipe
More recipes?
This recipe use (among others)
Potatoes: You can get more informations, or check-out other recipes which use it, for example: Potatoes with prawns, Grated potato cakes, Warm Leek and Potato Salad, Fillets of sole Dieppoise, Potato tortilla (Spanish omelette), ... [All]
Butter: You can get more informations, or check-out other recipes which use it, for example: Layered Leek and Egg Gratin , Scrambled eggs (Oeufs brouillés), Fillet of pollack cooked in two stages, Mushrooms on toast, French style, Cookies, ... [All]
Cream: You can get more informations, or check-out other recipes which use it, for example: Quiche Lorraine, Coconut-vanilla cream for Elsa , Chocolate tart, Mushroom Pancakes au Gratin, Chocolate cream, ... [All]