Puff or flaky pastry (pâte feuilletée)
5 min.

Mix 500 g

flour

et 1 teaspoon

fine (or table) salt

, if possible add 1 teaspoon white (spirit) vinegar to prevent dough from turning grey.

5 min.

1 hour

Stop as soon as dough is smooth, this dough is called a "détrempe" (soaked or softened).

Form it into slab, cover with plastic film, and put in the fridge for one hour.

5 min.

After this time, remove dough, unwrap it, then roll it out on your work surface into a large rectangle.

1 min.

Measure length of rectangle, and make a small mark with your finger at the 2/3 point.

5 min.

Put 200 g

butter

between two sheets of plastic film, and hit it with your rolling pin...

...until you get a butter "sheet" which is a little narrower than the dough and 2/3 the length.

5 min.

Lay the butter sheet on the dough, starting at the small mark you made before.

You should now have butter on 2/3 of the dough, 1/3 empty.

Fold up this 1/3 on top of the butter.

5 min.

Then fold over again onto the final 1/3.

You have done "one simple turn", which means that you now have 2 butter layers inside 3 dough layers.

1 min.

Turn the pastry a quarter turn.

5 min.

Roll out into a long regular strip.

1 min.

2 min.

Fold strip in from both ends to meet in the centre.

5 min.

Then fold this in half.

You have done "one double turn" or "wallet turn".

1 hour

Cover pastry with plastic film and leave to rest in the fridge for one hour.

This sequence of "double turn" + 1 hour rest, needs to be done twice more to get: 1 simple turn and 3 double turns.

Your puff pastry is now ready to use. Cut into three pieces (of about 300g) and wrap each in plastic film until use, or freeze (see below).
Remarks:
Puff pastry should not be kept in the fridge for too long (in spite of the vinegar), 2 or 3 days maximum. But it can easily be frozen, in which case don't do the final double turn and freeze at this stage. When needed, remove from freezer, leave to thaw in the fridge overnight, and do the final double turn just before use.

You wonder how-many layers there are? Here is the solution: after the first turn there are 2 butter layers between 3 dough layers, and each double turn multiplies by four. So after the first one we get 12 layers, 48 at the second, and 192 at the third.

How does it work? In the heat of the oven, the layers of pastry cook and turn brown and crisp, at the same time the butter melts (helping pastry to brown) and the water inside turns to steam. This steam in trapped in the pastry, so the entire pastry inflates to become puff pastry.
Recipes which use it: 46
Of which: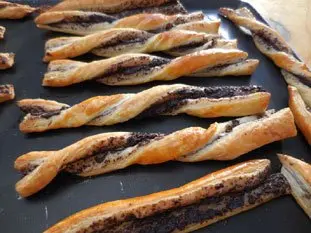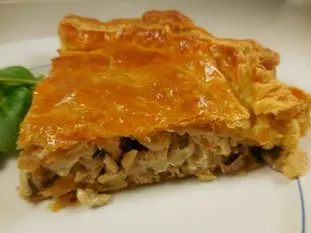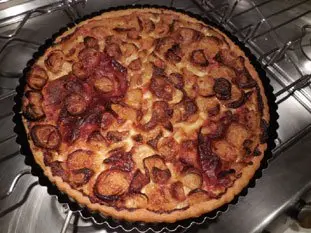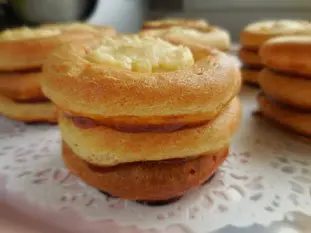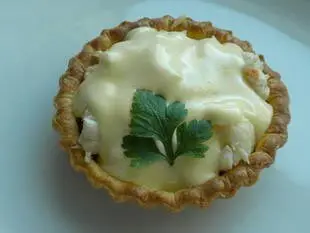 Search the recipes
.
Source:
After Gaston Lenôtre.
Grade this recipe