Coconut-vanilla cream for Elsa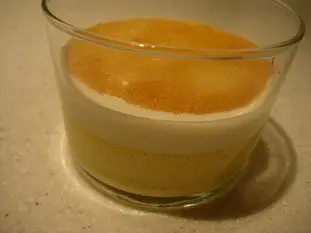 A dessert in three layers: a first of smooth vanilla cream, a second of coconut cream (also very smooth), and to finish, a thin crunchy layer of coconut tuiles.

In the spirit of crème brulée: break through the crisp surface layer to discover the smooth melting coconut and vanilla creams beneath. A delight...
155,7483.9/5
Grade this recipe
Last modified on: February 21th 2011