Two-coloured chocolate-orange tart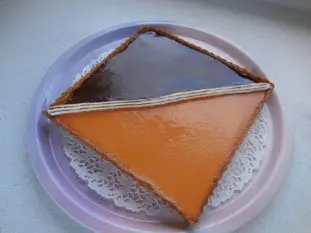 This tart, with its twinned chocolate and orange flavours, is a bit fiddly to make. The fillings are fairly straightforward (classic chocolate ganache and orange curd), but it is tricky to ensure that the fillings do not run into each other.

You will need to make a divider but, as you will see, this makes everything possible and, of course, I explain all the details.
21,3905/5
Grade this recipe
Last modified on: April 15th 2015