List of recipes using "Add":
5 recipes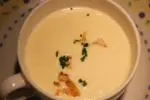 This soup with a difference plays up an amazing flavour combination: creamy cauliflower with morsels of smoked haddock.
1,039 24 min.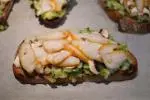 These tartines are built up with layers of leek fondue, sliced raw mushrooms and smoked haddock, then popped in the oven for a few minutes.
702 31 min.

To improve a "four quarters" cake.
48,974
4.5/5 for 11 ratings 35 min.

If you add a stock cube to a recipe, it's much better to not add it whole, because it will take a long time to dissolve.
32,017
5/5 for 1 ratings 2 min.

Used straight from the packet raisins are too dry and hard.
34,257
4.1/5 for 16 ratings 36 min.