List of recipes using "Artichokes":
8 recipes
List of recipes using "Artichokes"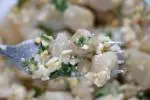 This very simple salad combines thick slices of tender Jerusalem artichokes with chopped hard-boiled eggs. The salad can be served warm, with the artichokes freshly cooked, or cold later.
13K
28 min. March 22
th
2020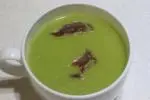 Jerusalem artichoke and leek is a much rarer combination than the classic potato and leek, but it works rather well, as you will see in this recipe.
4,591
51 min. April 28
th
2021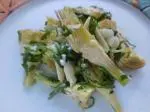 "Poivrade" artichokes are the small purple ones, often eaten raw in salads. Choose the smallest ones, as they are the tenderest and have practically no fibrous "choke". For this recipe, they are combined as a salad with herbs, spring onion and Parmesan shavings in an olive oil and lemon dressing.
54K
5
23 min. August 26
th
2015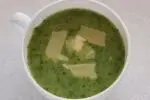 This soup combines the earthy flavours of Jerusalem artichokes and turnips. This is the chance to use not only the roots, but the turnip tops as well, if possible.
4,810
June 6
th
2021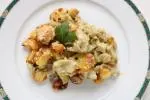 This hearty vegetable recipe uses the whole globe artichoke (heart and leaves), combining the creamy artichoke texture with the crunch of sautéed potatoes.
8,215
1 hour 18 min. August 6
th
2020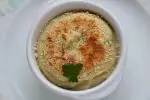 This is an artichoke recipe with a difference: we'll be using both heart and leaves, first steamed, then lightly sautéed before being blended with cancoillotte cheese to make a creamy purée. This is then browned in individual ramekins.
7,132
49 min. December 9
th
2020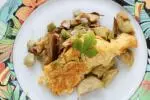 This French "broken" omelette is not neatly folded like a classic omelette. There is more filling than egg: mushrooms and artichokes here, pan-fried with spring onions. It can be served flat, like a Spanish omelette, but I prefer the more original broken look.
29K
4.1
54 min. June 30
th
2016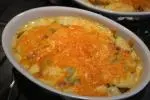 Purple artichokes cooked in two stages: first boiled, then sautéed, and baked as a gratin in a Mornay sauce (cheesy bechamel) with morsels of fried ham.
6,711
1 hour 29 min. December 13
th
2020