List of recipes using "Brown":
4 recipes
List of recipes using "Brown"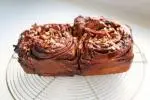 This beautiful brioche contains the typical ingredients you'd expect in a brownie: chocolate, butter, brown sugar and pecan nuts. But these are not just thrown into the mixture; the brioche is layered with them to create a delicious culinary bridge between Europe's viennoiseries and the all-American...
28K
4.3
16 hours 43 min. September 12
th
2018

Very often when you heat milk in a saucepan, it forms at the bottom of the pan (especially if the milk boiled) a sticky and brown bottom of milk that burned and attached. To avoid this here is a very simple and very effective tip.
197K
5
1 min. February 21
th
2011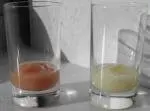 Most fruits turn brown soon after peeling due to oxydation, and this is unattractive. To prevent this, you will find many recipes that tell you to coat them with lemon juice as soon as they are peeled. It's relatively effective when fruit are simply to be used peeled, but if you want to make a...
95K
4
1 min. February 21
th
2011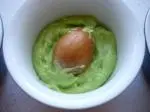 Tradition says: "if you leave the avocado stone in a purée or guacamole you have just made, it will not turn brown". True or false? Let's try the experiment...
59K
1
4.1
July 25
th
2017