List of recipes using "Chickpeas":
9 recipes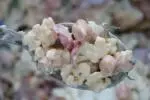 Chickpeas go well with cauliflower, so here is a salad that makes the most of this with sliced radishes for extra crunch.
374 19 min.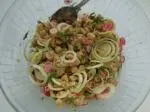 This quick salad includes chickpeas, of course, but with spring onions, radishes and chopped coriander, too.
11,041
4.7/5 for 12 ratings 14 min.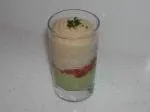 This starter recipe, served in a glass, consists of four tiers of different vegetable preparations. Each can be made the day before, and it's only the assembly that is tricky.
79,037
5/5 for 10 ratings 1 hour 36 min.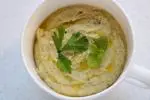 You are probably already familiar with classic hummus. Here's a "green" version, still mainly chickpeas, but with added herbs and vegetables.
840 17 min.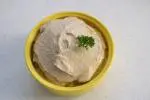 Hummus (or houmous), is one of the famous and delicious Lebanese "mezzes".
92,582
4.7/5 for 3 ratings 16 min.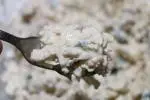 This salad combines chickpeas with cauliflower in a light yoghurt dressing, flavoured with lemon juice and sesame paste.
1,700
5/5 for 1 ratings 24 min.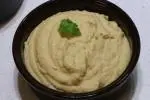 Cauliflower and chickpeas go really well together. Here they are combined in a creamy purée which makes a delicious accompaniment for red meat, for example.
352 42 min.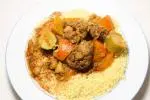 In couscous, the meat and vegetable mixture is rather long to cook, but not difficult. And the couscous itself (a kind of coarse semolina) is simple and quick to prepare.
89,969
4.3/5 for 4 ratings 2 hours 36 min.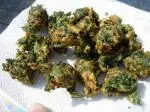 This Indian inspired recipe gives a delicious contrast betwen the hot crispy fritters and the cool, slightly sharp herb dressing.
72,017
5/5 for 1 ratings 2 hours 6 min.