List of recipes using "Citrus fruit":
3 recipes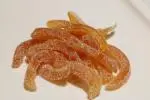 Not really a dessert, more a kind of sweet. After soakiing, strips of grapefruit skin are cooked very slowly to conservethem in sugar. It's a real treat with coffee at the end of a meal.
80,445 1
4/5 for 2 ratings 1 day 1 hour 21 min.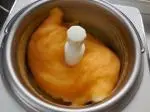 To capture the delicate flavour of clementines, we need to use not only the juice, but also a little zest to add a delicious hint of bitternes. Here's a simple method using sugar cubes.
11,064
4.3/5 for 15 ratings 2 hours 47 min.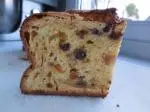 Panettone is a brioche-style Italian loaf, made with dried fruit (raisins and candied peel) and flavoured with left-over citrus fruit. The recipe is a bit complicated but, above all, it takes time, a great deal of time...
15,070
5/5 for 13 ratings 1 day 1 hour 19 min.