List of recipes using "Egg white":
11 recipes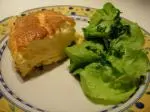 Halfway between an omelette and a soufflé, this quick recipe give a light and delicious result. The secret is mainly in the two cooking methods: frying pan, then oven.
85,566
4.7/5 for 18 ratings 51 min.

Here is a simple quick recipe for chocolate mousse. It is just necessary to be careful at the final stage, when mixing the melted chocolate and the beaten egg-whites.
97,248
3.7/5 for 3 ratings 40 min.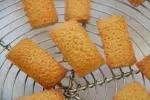 This delicious little cake gets its name from its shape, in the form of a gold ingot.
101,030 2
4.6/5 for 14 ratings 20 min.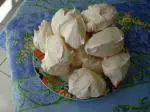 A very simple recipe but which always impresses.
93,482
4.5/5 for 19 ratings 4 hours 17 min.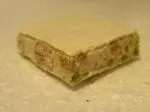 Nougat is a sweet made with honey and almonds that has changed very little since ancient times. The nougat we know today is the Montelimar variety, in which egg whites are added to the basic recipe for a lighter texture. Here is a simplified version.
25,929 1
5/5 for 1 ratings 1 hour 41 min.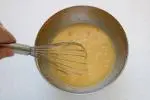 This delicious mixture is for the classic little French cakes called "financiers" (because of their ingot shape), but it can also be used with fruit, like a clafoutis.
100,823
4.6/5 for 14 ratings 12 min.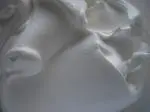 Italian meringue is made with sugar cooked to 120°C or 248°F. This is different from the French, which is made from caster sugar. The cooked sugar gives a softer meringue which can be added to other preparations or use as it is.
106,019
4.3/5 for 15 ratings 30 min.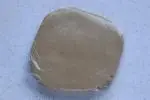 Very easy to do if you have a food processor which can slice or grate a lot of things.
99,728 3
4.5/5 for 2 ratings 11 min.

Royal icing is a mixture of egg white and icing sugar. From its pasty consistency when fresh, it dries to give a lovely white crust.
31,818
4.7/5 for 12 ratings 13 min.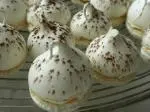 Swiss meringues are a variant of the classic French meringue. The eggs whites and sugar are beaten together in a bain-marie at first, then beaten stiff as normal. This makes for a firmer meringue which can be used to make small items or figures to decorate cakes or ice creams (such as mushrooms,...
24,442
3.8/5 for 17 ratings 1 hour 17 min.

Beat egg whites is very common in cooking and pastry, here are some tips to get there easily.
35,722
5/5 for 1 ratings 5 min.