List of recipes using "Icing":
7 recipes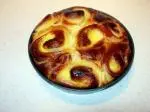 "Chinese" - what a strange name for this cake! A kind of brioche, filled with confectioner's custard (crème pâtissière) which can be decorated with fondant icing.
94,806 2
4.7/5 for 13 ratings 5 hours 29 min.

This might appear to be a straightforward recipe: choux pastry, chocolate confectioner's custard and fondant icing, but in practice it is quite technically tricky and all three stages need care to produce a perfect result.But don't let that discourage you; there are demonstration videos and I will...
65,814 3
4.5/5 for 2 ratings 3 hours 52 min.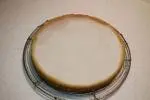 This traditional cake from the French city of Nantes is deliciously moist, flavoured with almonds, vanilla and rum. For the finishing touch, the top is covered with boozy white icing.
5,635
3.9/5 for 18 ratings 1 hour 28 min.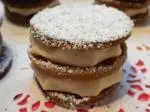 These dainty and delicious mini millefeuilles have layers of puff pastry filled with lemon confectioner's custard (pastry cream). They are a bit tricky because they are quite fragile and do not keep well once assembled. But freshly made, they are a true delight.
4,645 2 hours 22 min.

Royal icing is a mixture of egg white and icing sugar. From its pasty consistency when fresh, it dries to give a lovely white crust.
31,766
4.7/5 for 12 ratings 13 min.

"Dusting" in cooking is sprinkling a very fine layer of something in powder form. Icing sugar or cocoa powder on cakes for example. As this is not very easy to do evenly, here is a way to do it.
26,578
5/5 for 1 ratings 2 min.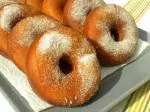 Ring doughnuts are a traditional American treat. In the United States they are part of the culture and come plain or with lots of different icings and toppings. Here is a recipe for plain doughnuts to which you can add your own choice of icing.
24,645
4.7/5 for 15 ratings 3 hours 13 min.