List of recipes using "Lemon curd":
3 recipes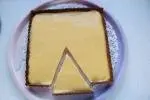 Lemon tart is one of the great classics of French patisserie. The are lots of versions with different kinds of pastry and filling. This one uses sweetcrust pastry (pâte sablée) and lemon curd as the filling. Just top with meringue for that other classic: lemon meringue pie.
7,073
5/5 for 14 ratings 3 hours 21 min.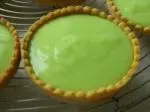 With this very quick recipe, you can make little tarts that are nothing like those you find in the shops.
38,173
4.3/5 for 12 ratings 1 hour 30 min.

Lime curd is a delicious conserve and variation on the traditional lemon curd, made with limes, eggs and butter. It's the perfect filling for either large or small tarts.
40,925
5/5 for 12 ratings 54 min.