List of recipes using "Marinade":
4 recipes

(gluten free)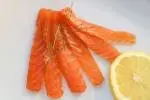 Gravlax is a Nordic speciality and consists of boned salmon dry-cured overnight in salt and sugar. The cured salmon can be eaten like smoked salmon, just with a trickle of lemon juice, or with a light sauce of cream cheese and herbs.
41K
5
12 hours 21 min. July 11
th
2016

Here is a very simple recipe, preferably for a barbecue or plancha, but could be made in the kitchen. As for any summer-barbecue-backyard recipe, all proportons can be varied according to taste.
240K
4.3
1 hour 22 min. February 21
th
2011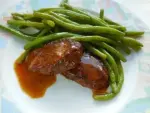 For this recipe with a Mexican flavour (New Mexican, actually), I have used tender medallions of pork fillet mignon. These are first marinated in a spicy oil then pan-fried with the remaining marinade. Serve with green beans and sauce made with a reduced vegetable stock in the frying pan.
41K
5
44 min. November 6
th
2016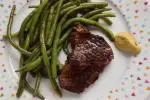 A recipe that brings out all the tenderness of this cut of beef, enhancing it with rosemary and by marinating for a long time in red wine. The tenderloin steaks are then fried and served with green beans.
4,489
12 hours 34 min. September 19
th
2021