List of recipes using "Oat":
8 recipes
List of recipes using "Oat"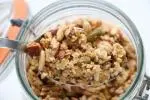 Granola is a tasty, crunchy cereal mix with nuts and seeds. Often thought of as an American version of muesli, it is bound with a little maple syrup and toasted in the oven. This is simple to prepare and goes well with lots of other things (dairy, fresh or stewed fruit, etc.) for a delicious...
17K
1 hour 5 min. November 10
th
2019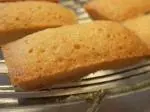 These moist little petit-four cakes are called 'financiers' in French, as they are similar in shape to gold ingots! They go very well with tea or coffee. In this version, the usual ground almonds are replaced with rolled oats, blended to a powdery texture.
77K
2
3.9
45 min. October 21
th
2012

Little biscuits with home-made oat flour (made from rolled oat flakes).
225K
1
5
2 hours 41 min. February 21
th
2011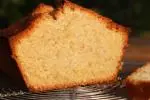 This cake has the distinctive and delicious flavour of old-fashioned rolled oats, also known as oatmeal. In the basic cake recipe, part of the flour is replaced with oats, which have been toasted, then blended.
50K
2
4.2
1 hour 8 min. September 20
th
2017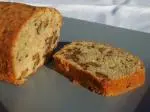 This is a moist-textured walnut cake with rolled oats, but the real secret comes from dry-roasting the nuts before adding them to the mixture.
48K
1
5
2 hours 34 min. April 19
th
2015

This is a very quick and easy tart to make, as everything (or almost) can be done in advance. A piece of sweetcrust pastry, some almond cream and pears? You have "everything you need".
319K
4.2
1 hour 14 min. March 17
th
2011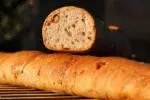 This short baguette, from the Poitou region of western France is soft-textured, made with walnuts, walnut oil and goat's cheese. As the name suggests, the bread is twisted, rather than slashed, just before it goes into the oven.
23K
3 hours 19 min. December 19
th
2018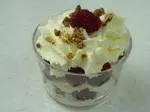 Cranachan is a traditional Scottish dessert made with whipped cream, raspberries, rolled oats and whisky. In this recipe, the oats are made into a nougatine before being incorporated into the cream.
66K
1
4.1
42 min. October 13
th
2013