List of recipes using "Parsley":
4 recipes

(lactose free)

List of recipes using "Parsley"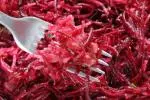 The slight bitterness of black radish goes well with the sweetness of beetroot in this very simple salad recipe.
7,202
27 min. December 8
th
2021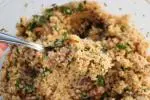 Tabbouleh is a Middle Eastern couscous salad., moistened with olive oil and lemon juice. Its flavour comes from plenty of fresh herbs (mint and parsley at the very least), onion and tomatoes. This refreshing dish is ideal for warm summer or autumn days.
40K
3 hours 24 min. July 6
th
2022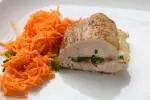 This filet mignon of pork is split, rather like an involtini, and stuffed with grilled bacon, parsley and cheese.
43K
3.8
52 min. April 15
th
2018

This sauce, with a great parsley taste, is perfect with steamed vegetables or fish. At the bottom you will find the coulis version of this recipe.
435K
4
4.3
23 min. February 21
th
2011