List of recipes using "Party":
3 recipes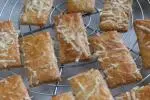 For an ideal aperitif snack, why not try these delicious savoury biscuits made with cashew nuts and Parmesan?
9,781
1 hour 55 min. March 31
th
2021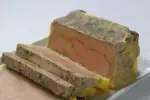 Preparing your own home-made foie gras from raw is immensively satisfying: good quality liver and a simply amazing flavour – much better than anything you can buy. This recipe is a bit tricky, but quite within everyone's grasp, as long as you follow the 3 most delicate stages carefully. These are,...
5.1M
6
4
4 days 15 hours 50 min. December 11
th
2021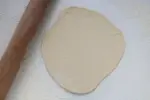 Pizza dough is a lind of bread dough with olive oil, which make it softer. This is the same dough that I use for pizzas and flammenkuches, this is no doubt incorrect, but it's very good nevertheless. At home we used to make pizza dough quite thick, and flammenkuche as thin as possible.
476K
4.6
1 hour 59 min. August 27
th
2020