List of recipes using "Poppy":
2 recipes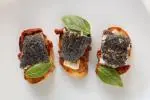 Tasty morsels of red mullet, fried with poppy seeds and served as canapés on toast with feta, basil and preserved tomatoes.
30K
4.2
45 min. July 13
th
2016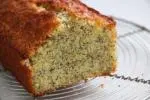 This flavour combination is trending right now - and rightly so. Here, lemon partners poppy seeds in a moist loaf-style cake.
22K
2 1 hour 54 min. November 17
th
2019