List of recipes using "Rémoulade":
10 recipes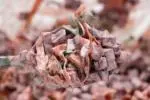 Beetroot salad is a well-known classic, but have you come across the "bistro" version? The beetroot is still diced, but raw and served with croutons and fried ham in a rémoulade dressing.
1,540 38 min.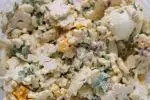 This very simple recipe combines crunchy raw cauliflower with hard-boiled eggs and herbs in a rémoulade dressing.
525 19 min.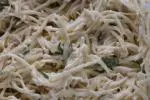 A classic recipe of traditional French bistro cooking (winter salad).
89,032
5/5 for 2 ratings 23 min.

Crunchy vegetables, pine nuts and rice with a rémoulade dressing.
41,405 1
4.6/5 for 20 ratings 36 min.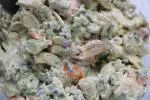 A bold salad idea that brings together 3 ingredients which rarely end up on the same plate: cucumber, avocado and mussels, in a rémoulade dressing.
429 21 min.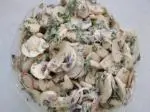 This quick salad balances the crunch of radishes with the yielding texture of mushrooms.
254 19 min.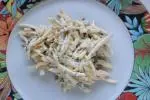 This is a variation on the popular French rémoulade (a celeriac salad, similar to coleslaw). Here, a julienne of celeriac is mixed with chopped shallot, fresh herbs and a lemony rémoulade dressing.
2,071 33 min.

A very refreshing starter, containing prawns and smoked fish.
76,406
5/5 for 1 ratings 54 min.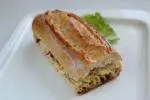 The filling for this indulgent baguette sandwich is made with hard-boiled eggs and cold meat in a rémoulade dressing.
755 18 min.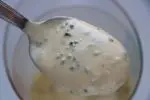 This is similar to rémoulade dressing, but with lemon juice instead of vinegar and with chopped chives added. The name comes from the French for chives: "ciboulette". In technical terms, it is a cold emulsion, like mayonnaise. Not just a tasty dressing for vegetables and salads, it also goes well...
2,568 8 min.