List of recipes using "Salted":
7 recipes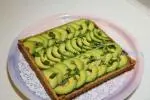 This unusual tart features two star ingredients of South American cuisine: red kidney beans and avocado. The shortcrust pastry case is filled with a red bean and onion purée, then topped with sliced avocado dressed with lime and garnished with fresh coriander.
1,149 1 hour 17 min.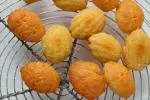 These moist-textured savoury madeleines have a delicious combination of 2 cheeses: Cheddar and Parmesan. They make an ideal aperitif snack.
6,813
4.4/5 for 10 ratings 37 min.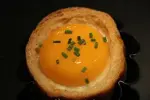 This is an original way to serve an egg: with cheese in a savoury brioche nest. This looks elegant for when you have guests and it is delicious as well.
8,902
4.1/5 for 16 ratings 3 hours 37 min.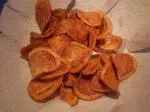 Making your own potato crisps (or chips, if you are American) is quite easy. All you need to do is slice potatoes and fry them. That is all well and good in principle, but there are a few tips it is important to know. I'll explain them for you in this recipe.
15,419
3.9/5 for 12 ratings 26 min.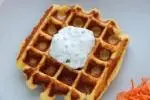 For potato waffles, the flour in the mixture for the sweet version is replaced with instant dried potato. This is a way of making delicious savoury waffles. Adding ribbons of smoked salmon, like here, turns them into a proper meal, though they can be also be served as an accompaniment.
7,647
4.5/5 for 11 ratings 39 min.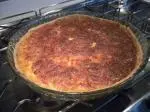 Quiche Lorraine is a recipe that is both simple and delicious. This savoury tart combines bacon and grated cheese with an egg and cream filling in a short-crust pastry case.
19,849
4.9/5 for 11 ratings 1 hour 5 min.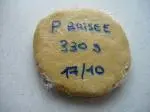 This is for sweet or savoury tarts, quiches or pies. The difference between this and sweetcrust pastry (pâte sablée) is in the very small amount of sugar and the absence of ground almonds.
106,989 2
3.9/5 for 12 ratings 31 min.