List of recipes using "Smooth":
2 recipes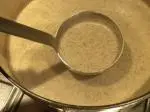 This smooth, creamy soup with its lovely mushroom flavour is quick and easy to make.
31,593
4/5 for 4 ratings 55 min.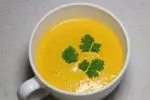 This autumnal soup combines the flavours of Japanese chestnut pumpkin (potimarron) and leeks - they go so well together. The resulting soup is velvety smooth and delicious.
4,446 1
3.9/5 for 19 ratings 1 hour 7 min.