List of recipes using "Soufflé":
2 recipes
List of recipes using "Soufflé"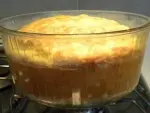 A soufflé - one of those dishes with a reputation for being tricky to get right. In fact, it's not as difficult as all that. The important thing is to break the process down into stages: start by making the bechamel sauce, add some cheese (this turns it into a Mornay sauce), then add the egg yolks...
91K
1
4.4
1 hour 34 min. September 11
th
2013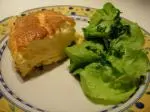 Halfway between an omelette and a soufflé, this quick recipe give a light and delicious result. The secret is mainly in the two cooking methods: frying pan, then oven.
396K
4.7
51 min. June 22
th
2013