List of recipes using "Traditional recipe":
7 recipes
List of recipes using "Traditional recipe"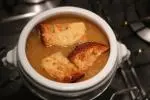 This warming onion soup is an emblematic French dish, both in bistro cuisine and home cooking. This is a very classic version. The long, slow cooking is the secret to revealing its full flavour.
40K
3.8
2 hours 29 min. December 30
th
2019

A classic of French family cooking.
456K
5
42 min. October 3
rd
2010

Bœuf bourguignon is a traditional recipe of French cuisine (bourguignon means from Burgundy). It's chunks of meat cooked slowly with bacon, onions, carrots and mushrooms in red wine.
440K
3
2.5
4 hours 20 min. February 21
th
2011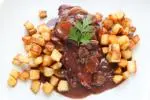 Coq au vin is one of those iconic classics of French cuisine, though these days it is more likely to be made with chicken. The poultry is marinated in red wine, fried, then flambéed in cognac before being simmered slowly in the wine marinade. It has much in common with that other classic, boeuf...
56K
4.2
14 hours 44 min. July 17
th
2016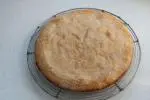 This is a traditional cake from France's Charente region. The recipe is straightforward and the cake is slightly dense in texture, but quite delicious.
29K
5
2 hours 45 min. August 26
th
2018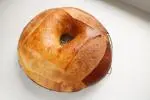 Pogne de Romans is a kind of brioche lightly flavoured with orange and rum. It originated in Romans-sur-Isère, a town in south-east France. This recipe dates back to medieval times, when it was made in a ring (or crown) shape to celebrate the end of Lent, as eggs could then be used again. This more...
45K
4.7
1 day 17 hours 38 min. October 7
th
2018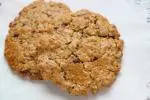 A traditional American recipe for homely biscuits, which can be made in different flavours or with additions (seeds, dried fruit, nuts, chocolate, etc.).
329K
4
1 hour 49 min. January 5
th
2020