List of recipes using "Viennoiseries":
7 recipes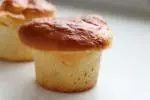 These brioche pies look like muffins with their "mushroom" tops. They are filled with quartered apples and a little blackcurrant jelly.
31K
4.5
2 hours 55 min. September 10
th
2018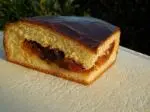 For this filled brioche, the apples are cooked separately, as for a tart tatin (caramelized), then sandwiched between two circles of brioche dough.
55K
3.7
3 hours 21 min. September 10
th
2018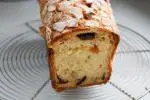 Brioche royale is a very rich brioche, made with candied fruit, toasted hazelnuts and chocolate chips. Just before baking, it is topped with "macaronade": a macaroon-style mixture of ground almonds and sugar with egg white. This creates a crust when baked and gives the brioche its elegant finish.
23K
2
16 hours 47 min. May 5
th
2019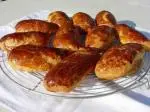 Here is a recipe for "real" chocolate petits pains, i.e. with a milk bread dough (not croissants dough) and with a stick of chocolate inside.
404K
4.6
5 hours 27 min. December 8
th
2010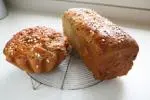 Cramique is a kind of brioche from Belgium and northern France, made with raisins and pearl (or nib) sugar. It is traditionally served sliced with butter and jam.
34K
13 hours 55 min. September 12
th
2018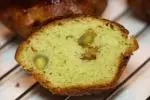 These mini brioches are made with dried apricots and have double pistachio flavour: in the dough itself, which is tinged green, and with dry-roasted pistachios added whole.
34K
4.1
18 min. November 22
th
2015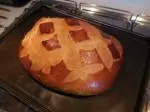 The "tourton Nantais" is a sweet loaf from Nantes, somewhere between bread and brioche, but without egg and only a small amount of butter.
51K
4.3
7 hours 34 min. September 12
th
2018