Pea risotto "mantecare"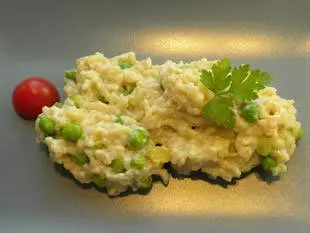 This pea risotto recipe is finished with a typical Italian 'mantecare': mascarpone and Parmesan are incorporated at the end of cooking to make the dish incomparably smooth.
53,3815.0/5
Grade this recipe
Last modified on: September 23th 2012
For
4 people

, you will need:
Change for:
Measures:
How long does it take?
Fulfillment
| Preparation | Resting | Cooking | Start to finish |
| --- | --- | --- | --- |
| 1 hour 11 min. | 5 min. | 10 min. | 1 hour 26 min. |
Preservation:
A few days in the fridge in a sealed container.
At what time?
When will I finish if I start the recipe at a certain time?
When should I start for the recipe to be ready at a certain time?
Work this out...
---
Step by step recipe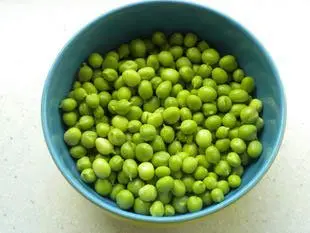 Shell the peas if they are fresh. You should have around 300g of shelled peas.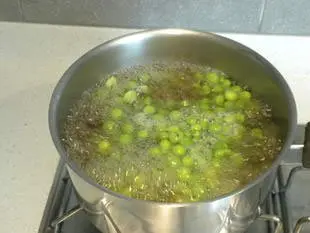 Bring a large
pan
of salted water to the boil. Tip in the peas and cook them, but only until they are 'al dente'.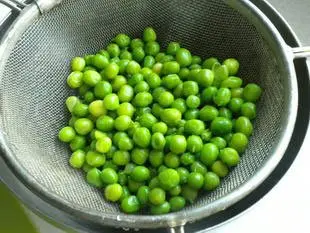 Cool them quickly and leave to drain.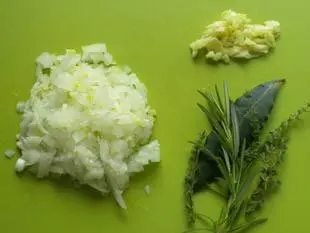 Prepare
1
onion
and chop finely.
Peel
2
cloves garlic
and chop finely.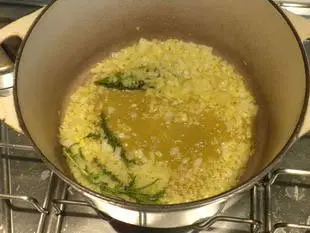 Pour 6 tablespoons
olive oil
into a large pan on medium heat.
When hot, add the onion, garlic and herbs, salt and pepper. Cook for 5 minutes, stirring frequently. The onion should just colour a little.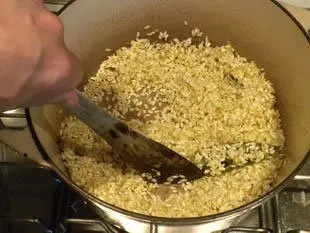 Tip in 350 g rice and stir constantly for 4 or 5 minutes. The rice should be well coated with oil and slightly 'pearled'.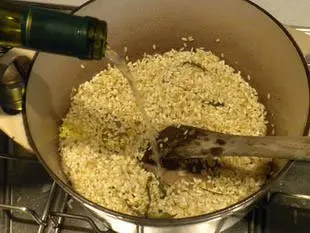 Pour in 1 glass
dry white wine
...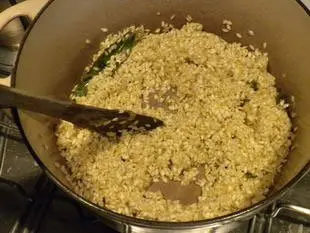 ... and stir until completely absorbed by the rice.
Remove the herbs and discard.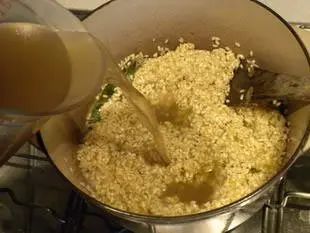 Add a little vegetable stock...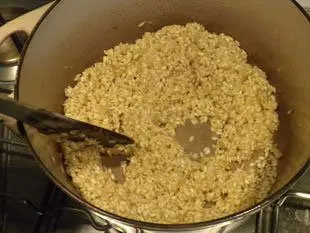 ...and stir until completely absorbed by the rice.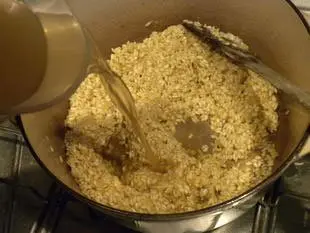 Repeat this operation, a little at a time, intil all the stock has been used up.
Stage 12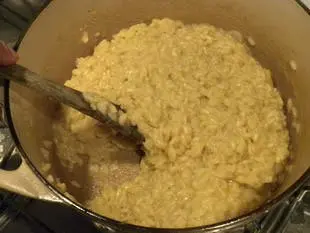 Stop when the rice is cooked to your taste and still a little moist. A risotto should never be completely dry.
This whole process is supposed to take 18 minutes, but this will depend on a lot of things (type of rice, intensity of cooking, etc.), and it is best to expect it to take nearer 30 minutes.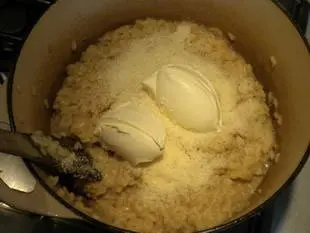 Once the rice is cooked, it is time for the mantecare: tip 2 tablespoons Mascarpone and the grated 100 g Parmigiano reggiano (Parmesan) into the pan. Take off the heat, cover and leave to rest for 4 minutes.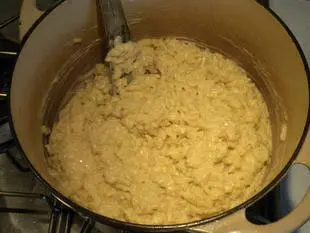 After this time, uncover and mix thoroughly to ensure that the mascarpone and Parmesan are well mixed in.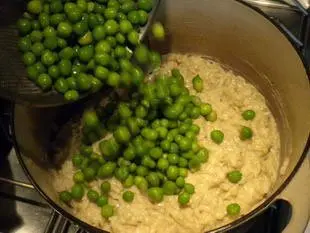 To finish, add the peas, mix once more, cover and leave to rest for a further 2 or 3 minutes until the peas have heated through.
Stage 16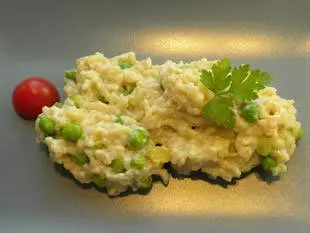 Your risotto is ready.
Remarks
For an authentic Italian touch, try to find `carnaroli' rice if you can.

You can replace the vegetable stock with chicken stock if you prefer (a simple stock cube dissolved in hot water).
Nutritional information
% are calculated relative to a Recommended Dietary Intake or RDI of 2000 k-calories by day for a woman (change to a man).
How much will it cost?
For 4 people : 6.26 €
Per person : 1.57 €
Note : These prices are only approximate
And to drink?: An Italian wine, of course: a dry, fruity white such as a Pinot Grigio.
Source
Based on a recipe by Alba Pezone.
More recipes?
This recipe use (among others)
| | |
| --- | --- |
| | Vegetable stock: You can get more informations, or check-out other recipes which use it, for example: Country vegetable soup, Fisherman's Ragout, Foie gras Chantilly , Pork medallions with "full" turnips, Mexican-style pork medallions , ... All |
| | Rice: You can check-out other recipes which use it, like for example: Creamy risotto with vegetables , Morel risotto with Vin Jaune and Mont d'Or, Rice pudding (riz au lait), Chicken with rice and leeks, Mussels with arroz negro, ... All |
| | Peas: You can check-out other recipes which use it, like for example: Paella, Chinese Soup, Salmon "en papillote" with small vegetables, Fillet of pollack cooked in two stages, Macédoine of vegetables, ... All |
| | Parmigiano reggiano (Parmesan): You can check-out other recipes which use it, like for example: Potimarron and Parmesan tart, Coriander and cashew nut pesto, Broad bean salad with Parmesan, Green asparagus omelette, Tomato pesto, ... All |
News list of cooking-ez.com
Sign up to receive the latest recipes (next batch due to be sent on 2019-04-28)
Note: We'll never share your email with anyone else.
Follow this recipe
If you are interested in this recipe, you can "follow" it, by entering your email address here. You will then receive a notification immediately each time the recipe is modified or a new comment is added. Please note that you will need to confirm this following.

Note: We'll never share your email with anyone else.