Potato tortilla (Spanish omelette)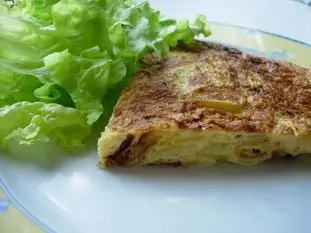 Tortilla is a recipe from Spain, which can be eat hot or cold. It's a kind of omelette, with several ingredients, in this recipe potatoes, onion and smoked ham.

Ingredients are cooked first, then mixed with egg, to make a tortilla which is cooked on both sides.
216,456 33.9/5
Last modified on: February 21th 2011