---
Stage 1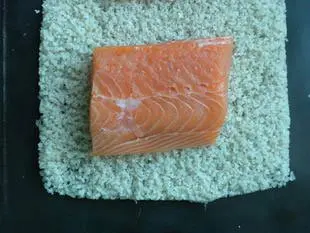 Spread about one third of 400 g
coarse salt
in a single layer on a
baking sheet
and place 1 fillet fresh salmon on top (use salmon fillets of around 300g).
---
Stage 2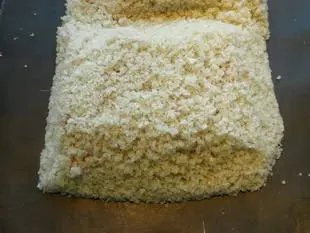 Cover the salmon completely with the remaining salt and leave like this for 24 hours in the fridge.
---
Stage 3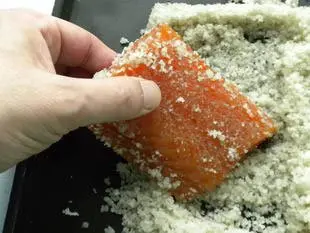 After this time, remove the fish from the salt and rinse thoroughly under running water.
---
Stage 4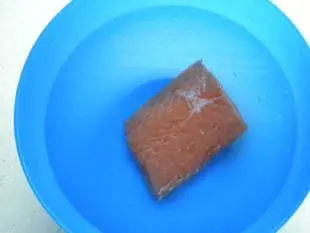 Leave the salmon to soak in cold water for 24 hours, changing the water after 12 hours.
---
Stage 5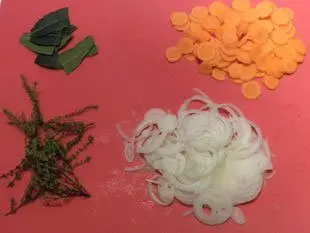 ---
Stage 6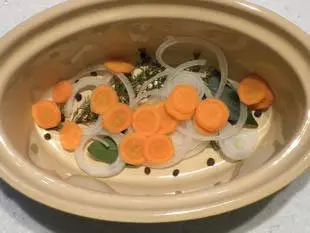 Put 5 g
peppercorns
in the bottom of a terrine, then add half the onions, carrots, thyme and bayleaves.
---
Stage 7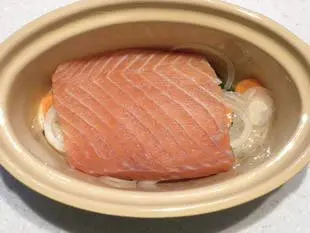 Place the drained and dried salmon fillet on the top.
---
Stage 8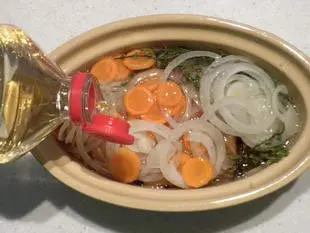 Add the rest of the carrots, onion, thyme and bayleaves, then cover with the groundnut oil.

Leave to marinate for at least 48 hours.
---
Stage 9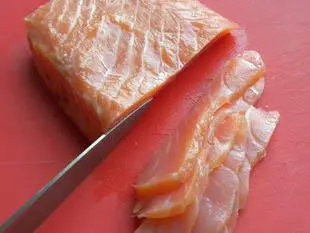 On the day when you want to eat it, drain the salmon, wipe with
absorbant paper
and slice thinly.
---
Stage 10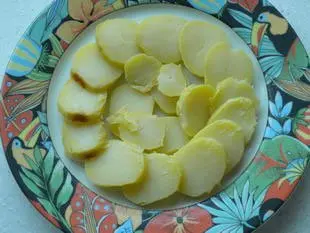 Slice 4 cooked potatoes and arrange on a plate.

Tip: if the potatoes are cold, put the plate in the microwave for a few seconds to heat them throgh.
---
Stage 11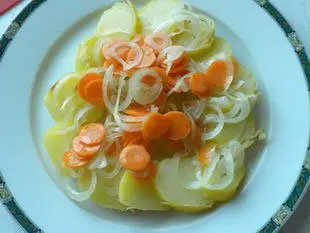 Spread the carrots and onions over the potatoes. Don't drain them too thoroughly, but let some of the oil marinade trickle over the potatoes.
---
Stage 12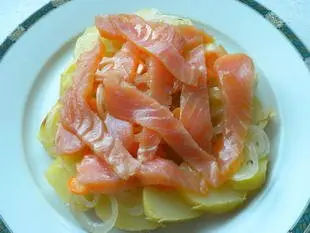 Arrange the sliced salmon on the top.

Serve without delay before the potatoes go cold.