The blog of cooking-ez.com
The painter, the restaurant owners and the opera singer
You might well have noticed that there are recipes involving names that have been so overused (often for any old thing) that they have almost become common nouns.
Here are three examples that are commonly found on restaurant menus.
Carpaccio
This should be
: a dish of raw beef, sliced very thin, seasoned and covered with a thin film of olive oil, often served arranged on a plate.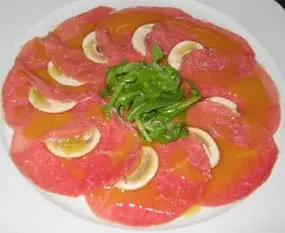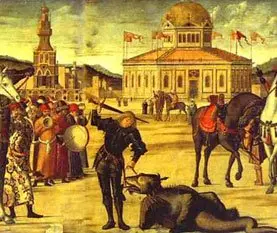 This comes from
: the name of Vittore Carpaccio, a Venetian Renaissance painter, famous for the reds in his paintings, red like beef. Some even claim that his painting "The Triumph of Saint George" was the inspiration.
But it is often
: anything sliced thinly, such as: scallop carpaccio, pineapple carpaccio, etc.
Tatin
This should be
: a
delicious caramelized apple tart
cooked upside down (with the pastry on the top) and turned out before serving.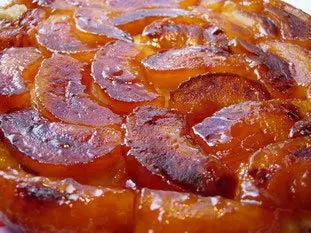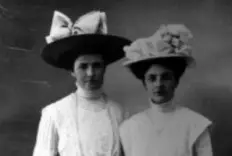 This comes from
: the name of the Tatin sisters, who ran a restaurant in Lamotte-Beuvron, central France, and who invented the dessert in the early 20th century.
But it is often
: anything with pastry on the top (or underneath) which looks vaguely like an upside-down tart, such as: tomato tatin, diced-chicken tatin, etc.
Melba
This should be
: a
peach Melba
– a dish of vanilla ice cream, raspberry coulis, poached peach, praline marzipan and Chantilly cream.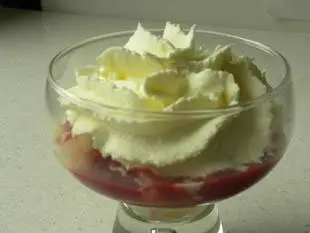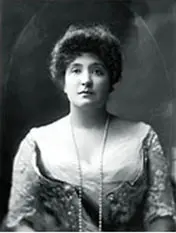 This comes from
: the name of a famous Australian opera singer of the late 19th century, Nellie Melba, for whom the great chef Alain Escoffier invented this dessert.
But it is often
: anything served with vanilla ice cream and whipped cream, such as: strawberry melba, pear melba, etc.
And...?
Well, I've just mentioned the examples most commonly encountered in France and in French. But you will notice that they all involve a proper noun, someone's name.
Of course, you can have fun combining anything you like. Let's see… "Strawberry Melba with a Carpaccio of pear Tatin": put a scoop of vanilla ice cream in a dish, add a layer of thinly-sliced and caramelized pears, a disc of crisp sweetcrust pastry, a few strawberries and top with whipped cream.
But… ooh, I admit, that does sound rather good!
Last modified on: September 25th 2012
Post a comment or question:
You are welcome, if you wish, to comment on this page: why you like it or not, what you have changed, what results it gave, point out a mistake or omission, etc. You can also ask a question. I answer all questions (in a broken English, sorry) unless someone else does it before me.
Please feel free to say what you think, I'm always very interested in your opinion. Your comment will appear on line with the page, so please write in standard readable English, not SIM or only in CAPITALS, otherwise your comment may be rejected.
Please look at advice for submitting a comment or image (what you should or should not do). By the way, don't type your e-mail address in the comment, otherwise you might be spammed.
Follow this page
If you are interested in this page, you can "follow" it, by entering your email address here. You will then receive a notification immediately each time the page is modified or a new comment is added.