Loaf for "les filles'": Stage 6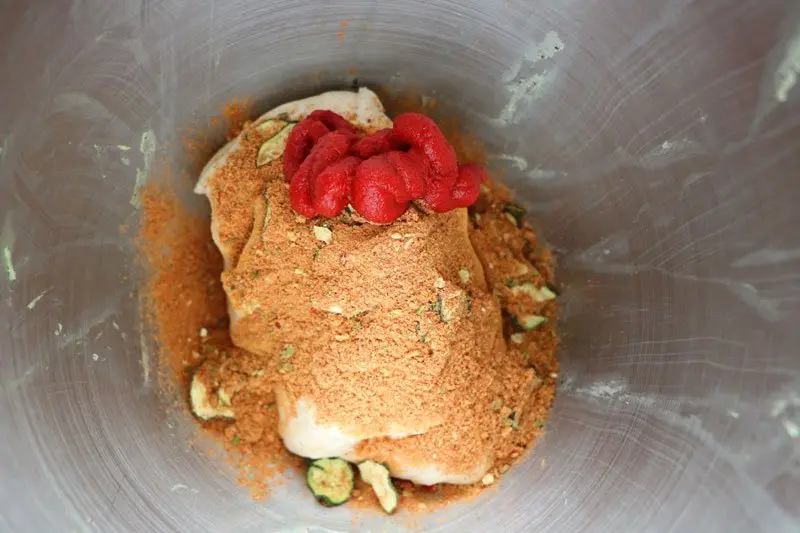 Put another piece of plain dough into the bowl and add 30 g tomato paste. If you would like a stronger tomato flavour, you can add a little powdered tomato soup (about 1/2 a sachet), as shown in the photo.

Knead until well mixed in.