You should not put an aluminum container directly in the oven
A recipe from
cooking-ez.com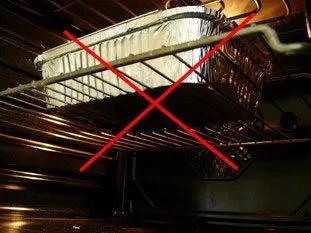 Times:
Step by step recipe
1: To prevent this the best solution is to put the aluminum container on a baking sheet before putting in the oven.
2: If you do this, food will cook or reheat as normal.
Remarks
You might have noticed that this is why aluminum containers used for commercially prepared frozen dishes have dull bases.
---
April 19th 2021.