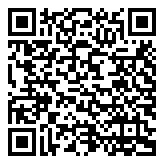 Simple mushroom salad with thyme and lemon, 3 ways
A recipe from
cooking-ez.com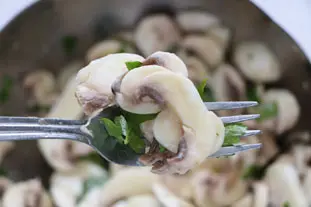 For 4 people, you will need:
Times:
Step by step recipe
1
Prepare 800 g button or field mushrooms: break off the stalks (often dirty), and peel the caps.
2
Slice.
3
Mix in a bowl: 4 tablespoons olive oil, 3 tablespoons lemon juice, the thyme leaves (picked off the stem), salt and pepper. Mix well.
4
Pour this dressing over the mushrooms, mix well and add a little chopped parsley if you like.

That's all there is to it.
5
The beauty of this recipe is that you can eat it just as it is: a fresh salad of crunchy mushrooms.

Or you can leave it to stand for a good hour or so in the fridge covered with plastic film for a tender salad of marinated mushrooms.

Or, for yet another twist: fry up quickly in a pan, without adding any extra fat, for simple sautéed mushrooms.
Remarks
You can use other types of mushroom, but they do need to be fresh and raw.
---
January 29th 2022.