How to add beaten eggs whites to a mixture
A recipe from
cooking-ez.com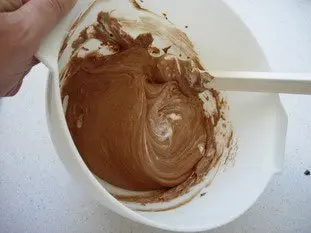 you will need:
Times:
Step by step recipe
1: First, you should not beat them too firmly (like for meringue for example), otherwise they can "break".
Start by folding about ¼ of beaten egg whites into mixture with a flexible spatula (maryse)...
2: ...mixing as normal. This will lighten mixture.
3: Then pour this lightened mixture into the remaining beaten egg whites.
4: And fold in gently with a vertical movement (instead of round and round), with the bowl tipped on its side.
---
December 8th 2023.