Walnut paste
A recipe from
cooking-ez.com
250K
6
3.6
February 21
th
2011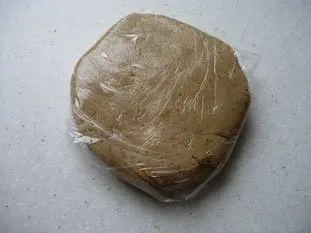 For 300 g, you will need:
Times:
Step by step recipe
1: Weight 150 g walnut kernels.
2: Put them in the food processor with 150 g icing sugar.
3: Switch on food processor, and as soon as walnuts are reduced to a powder, add egg white...
4: ...a spoonful at a time, until paste starts to gather together.
Finish with your hand, gathering all the paste into a ball.
5: Shape the ball into a thick disc, wrap in plastic film and keep in the fridge.
Remarks
Walnut paste is very tasty. It's a delight, but if it seems too strong for you, you can make "Walnut-almond paste" instead by replacing half the weight of walnuts with ground almonds.
---
September 18th 2021.