Meat cooked for a long time becomes very tender, almost melting - why is it so?
Meat is mainly made of proteins, which are molecules made up of amino acids linked by two kinds of bonds s:
Peptidic bonds, which form chains (

green

)
Covalent bonds, which give "3D" structure to the protein (

red

)
Like in this diagram: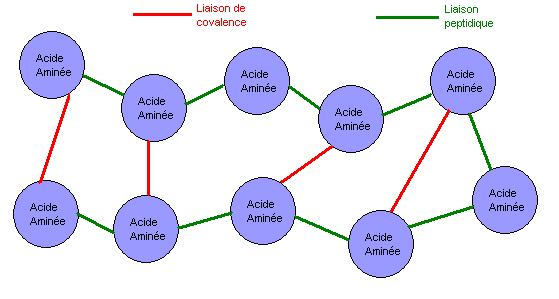 But if proteins are heated for long enough, covalent bonds break down, and only peptidic bonds remain, giving meat a more "fibrous" structure, and a smoother texture.

This explication is certainly short, but fairly simple. The information is taken from a lecture given by Hervé THIS and a biology book of Jérémy's from when he was at college.
Which recipes use this method?
Of course 5 hours poultry, but also confit de canard, rillettes, etc.