Cooking utensils
---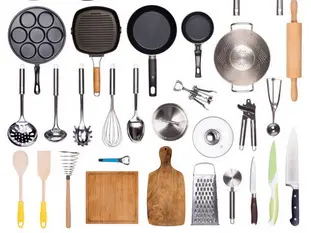 It's a classic observation: It is very difficult, if not impossible, to cook (well) without good utensils, good equipment.
It's something we tend to neglect, especially at the beginning, but let's not fool ourselves : you absolutely need good utensils to be able to achieve the result you hope for with this recipe.

This page presents you the main utensils you might need in the course of your recipes, in 2 main categories: the 10 essentials and the others.
Last modified on: September 18th 2022