Diplomat cream (Slideshow version)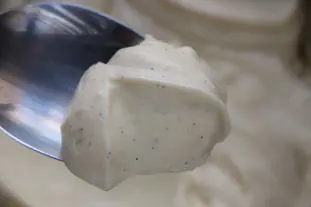 Overview:
Diplomat cream or "crème Madame" (a much prettier name) is one of many creams in French pâtisserie based on confectioner's custard. The classic
confectioner's custard (crème pâtissière, or french pastry cream)
has
gelatin
added while hot, then
whipped cream
is folded in when cold.
This gives a very light, velvety mixture, halfway between custard and Chantilly.