Nachos (Slideshow version)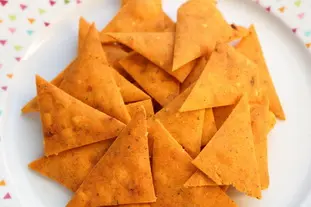 Overview:
Nachos (or tortilla chips) are small Tex-Mex snack triangles, often served with
guacamole
. Authentic nachos are made from tortillas, cut into triangles and fried, but here is a lighter, oven-baked version.
The recipe is very simple, though the cutting out is a bit of work, and I've given you 2 methods for this.