Cooking utensils: Bread crate
---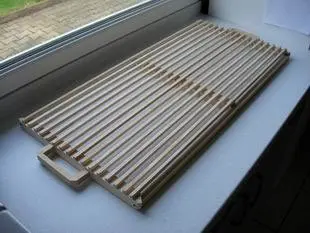 Bread crate
This is a large wooden crate for airing loaves after they come out of the oven, and where they cool more easily than on a table (air can pass all round the loaves).
Mine is 90 x 45 cm (35 x 16") with a handle to hang it for storage.
If you intend to buy:
See also the
best addresses page
.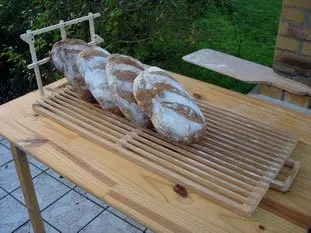 Last modified on: September 18th 2022