Jura bread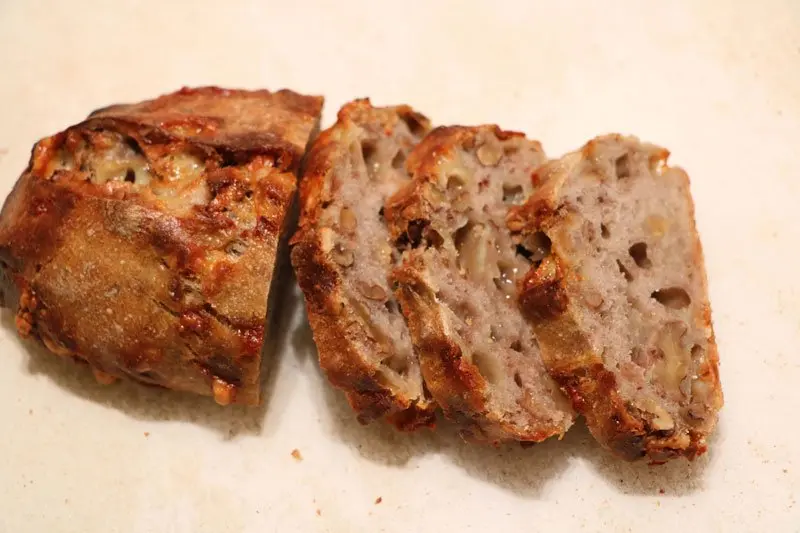 This speciality bread is full of all the character of the Jura: dry white wine (made with Savagnin grapes, of course), diced Comté cheese and toasted walnuts.
"Jurassic bread" was is first name...

The loaves can be made long, as shown here, or as small rolls.

This is ideal as an aperitif snack, served sliced and maybe reheated briefly in the oven.