Apple and blackcurrant tarts (Slideshow version)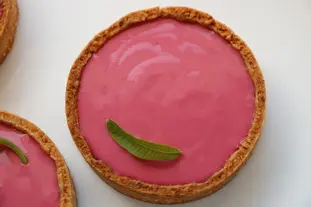 Overview:
These little tarts taste every bit as good as they look. The sweetcrust pastry cases are filled with a layer of stewed apple and topped with a blackcurrant crémeux.
This offers your guests a delightful element of surprise, as the apple flavour is only discovered as they eat it (but only if you've been secretive, of course).