Marinated tuna with herbs (Slideshow version)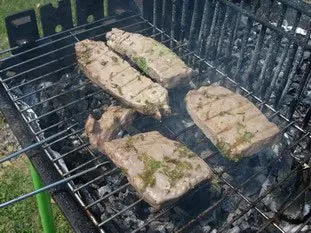 Stage 6/6 : 5 min.
Cook on barbecue not too close to the fire, and baste the top regularly with the remaining marinade, using a
brush
.
Cook the other side in the same way. This will keep the tuna moist.
Remarks
Could be made with other fish if preferred, even with chicken breasts.