How to extract passion fruit juice (Slideshow version)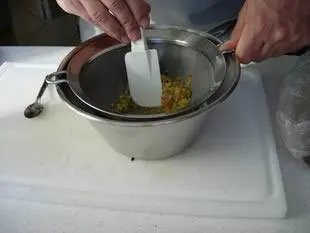 Stage 3/4 : 10 min.
With the
maryse
, press the seeds with a to and fro movement. This will push the juice through the bottom of the
strainer
, and eventually into the bowl.
Stop when only the seeds are left in the
strainer
, then discard them.