Filo leeks and cheese tart (Slideshow version)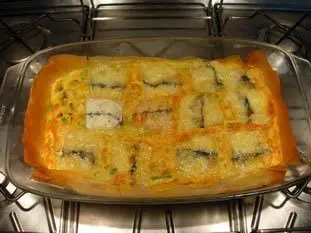 Stage 15/15 :
Remove when golden brown. It's ready.
Remarks
You can use any cheese you like, but I advise you to use a soft strong-flavoured cheese: Morbier, Maroilles or Munster (for French examples), or any good goat's cheese, etc.
If you love plenty of crust, add one or two more layers of filo pastry.