Pilau rice (Slideshow version)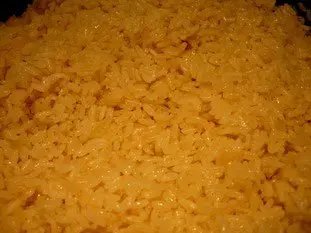 Overview:
Pilau rice (also called "restaurant rice" in France) is a way of cooking rice that's very different from using a
rice-cooker
. In this recipe, the rice is first "pearled" with onion in olive oil, then chicken stock is added, and the whole lot is put in the oven. This produces a very tasty moist rice, which can easily be kept waiting without drying out.