Confectioner's custard (Crème pâtissière, or French pastry cream) (Slideshow version)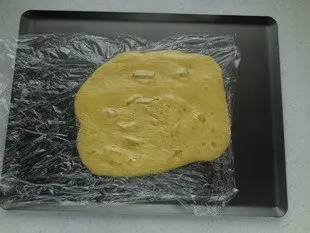 Stage 10/11 :
When finished, cream is very hot, if you want to use it immediately you should cool it.
The easier solution is to put it in the fridge, but it's quite long.
The best way is to proceed as chefs, and spread it on a plastic film (to protect from the air) then put it in the fridge.