Seafood feuillantines (Slideshow version)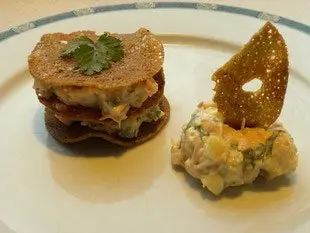 Stage 10/10 :
Serve without delay.
If you have any mixture left over, try improvising a different presentation.
Remarks
If you do not have any buckwheat pancakes (galettes), you can use sheets of brik or filo.
To keep the circles completely flat, place a second baking sheet on top before putting in the oven.