Vietnamese prawns (Slideshow version)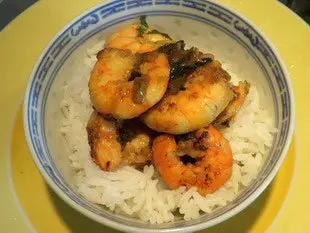 Stage 10/10 : 3 min.
Discard the sprig of thyme and serve without delay on a bed of white rice, for example. This dish looks attractive served in small individual bowls.
Remarks
Try replacing the coriander with lemon balm if you can, which gives an even more subtle flavour.