Valay salad (Slideshow version)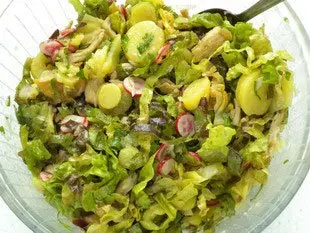 Stage 9/9 : 3 min.
Add the radishes, lettuce and chicken to the salad. Add a little more vinaigrette if you wish and mix well.
Serve without delay so that the potatoes and chicken are still warm.
Remarks
If you don't have ratte potatoes, use another firm variety instead.
And to drink?
A white wine from Charcenne.