Melon with port sorbet (Slideshow version)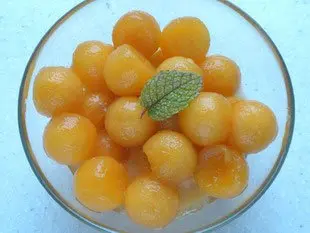 Stage 7/7 : 5 min.
Cover with melon balls.
Serve immediately.
Remarks
For more about sorbets, see the
Ice-cream and Sorbets
page.
You can replace the port with any alcohol you like. For example, Macvin du Jura gives a very good result.
For a more substantial ice, you can mix in the melon left-over from making the balls.