Welsh (French Welsh Rarebit) (Slideshow version)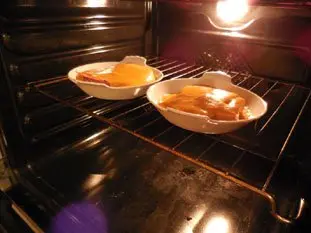 Stage 8/8 : 10 min.
Pour the melted cheese over and bake (or put under the grill) to brown the top lightly.
Serve piping hot.
Remarks
It is important to use Cheddar cheese, the orange variety keeps the right mood. Use whatever beer you prefer. I like to use a Belgian white beer.
You can also serve Welsh rabbit with a fried egg sat on top (sometimes known as a buck rabbit).